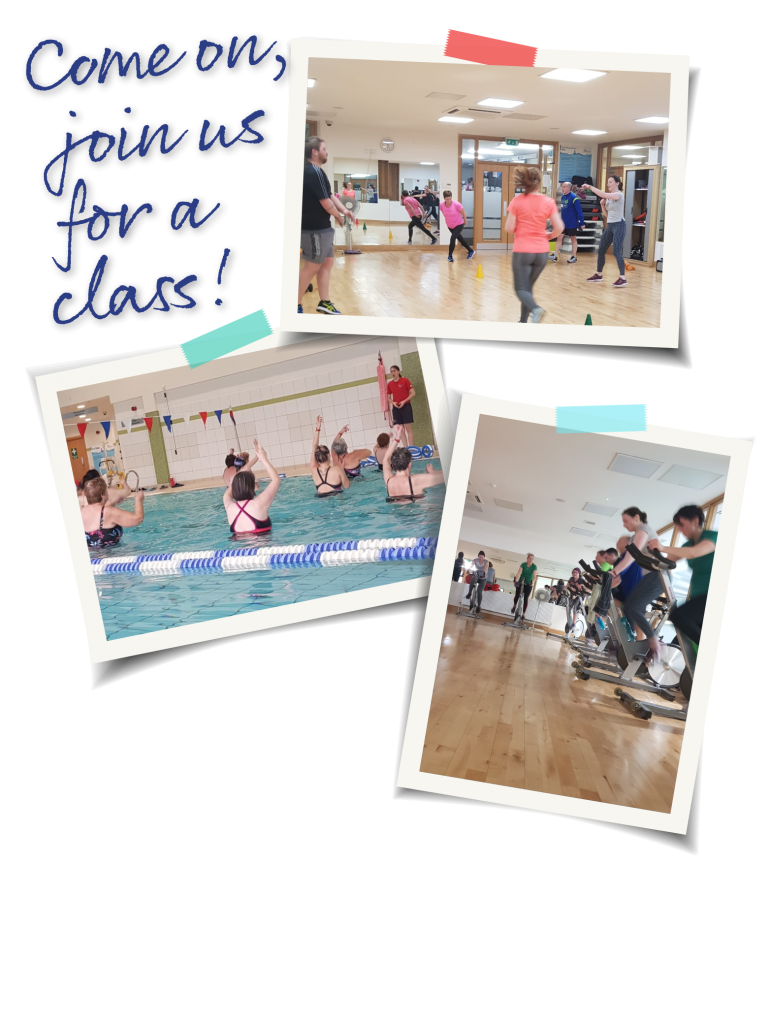 The return of our Classes…
The FVLC Fitness classes and the popular Aqua Fit classes are now back up and running. Below outlines the type of classes you will expect to see at FVLC. Keep an eye on our social media and website for times and the class timetables. We run a strict payment to secure your place in the classes we offer.
The classes we offer cater for all fitness levels and abilities, our great instructors can provide progressions and regressions to every exercise to ensure you get a workout best suited to YOU! We can't wait to have you back in to our group fitness sessions.
Check out our Class Details Guide to see what would best match your requirements.
✱ Class prices 45 minute — €6  |  30 minute — €5
✱ 10% off fitness classes
Take time to look through our extensive timetables below, then call us to book your class today!
Fitness Timetable (Please note: the details below reflect our current status)
✱ 10% discount for Members. No class pass available, PAYG only.
✱ Booking essential. Payment secures a place, limited availability.
✱ We have broken our classes down into either a 30 minute or 45 minute session, except the Masters, which is an hour. We've coloured coded these accordingly, please see the key below. Please note, the classes can be subject to change…
Spinning — € 5/ €6 
Pilates — €7
Aqua Fit — €6
Teen Gym — €3.50
SGPT – 4 Week Block | €100
(2 x 1 hour sessions per week, set instructor 4 weeks)
Adult Lessons  |  €8 (10 Lessons €70)
Monday

Tuesday

Wednesday

Thursday

Friday

Saturday

Sunday

7.15am
Body Blast

7.15am
Body Blast

7.15am
Body Blast

9.00am
Aqua Fit

10.00am
Conditioning & Core

10.15am
Pump Fit

11.00am
Aqua Fit

1.00pm
SPIN

1.00pm
SPIN Blast (EM)

7.00pm
Adult Swim Lessons

7.00pm
Aqua Fit

8.00pm
Adult Swim Lessons